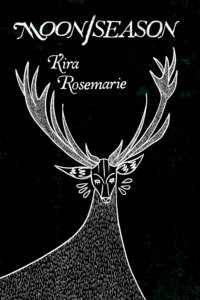 Poet Kira Rosemarie joins me to talk about poetry, inspiration, editing, and much more.
Purchase Moon/Season direct from Bottle Cap Press. Find more of Kira's writing on her website, check out her community and online store and follow her on Instagram.
Bookshop.org affiliate link to a few things we discussed: Waking the Witch by Pam Grossman, Miracles of Our Own Making by Liz Williams, and Appalachian Elegy by bell hooks.
Please support Black, indigenous, queer, trans, and women-owned, local, independent bookstores.
Transcripts of all episodes are available at witchlitpod.com
Buy us a coffee (and support our work) on Ko-fi
Follow WitchLit on Instagram
Find Victoria at https://readvictoria.com and https://1000voltpress.com and on Instagram and Substack