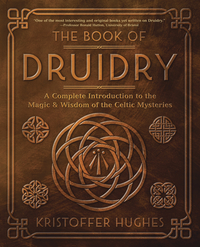 Kristoffer Hughes joined me to talk about the magic of books and reading and the solitary business of writing. This is definitely a cozy chat episode, so make some tea.
You can find Kristoffer on Instagram and learn more about Druidry and the Anglesey Druid Order at their website. The Book of Druidry is available wherever books are sold or direct from Llewellyn.
Please support Black, indigenous, queer, trans, and women-owned, local, independent bookstores.
Transcripts of all episodes are available at witchlitpod.com
Buy us a coffee (and support our work) on Ko-fi
Follow WitchLit on Instagram
Find Victoria at https://readvictoria.com and https://1000voltpress.com and on Instagram and Substack