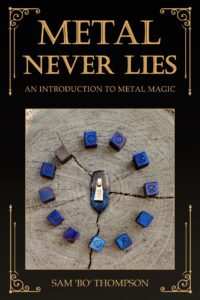 Sam Thompson joined me to talk about self-publishing his book—at the Morrígan's insistence—and learning all the ins and outs of DIY publishing and marketing. We also talk about his smithy, Ravenskeep Forge and the magic in the metal around us.
Sam's book is available in most of the usual places and you can find purchase links on his website. You can follow him on Facebook and Instagram. Sam also has a Patreon.
Please support Black, indigenous, queer, trans, and women-owned, local, independent bookstores.
Transcripts of all episodes are available at witchlitpod.com
Buy us a coffee (and support our work) on Ko-fi
Follow WitchLit on Instagram
Find Victoria at https://readvictoria.com and https://1000voltpress.com and on Instagram and Substack