Morpheus Ravenna joined me to discuss hir new book The Magic of the Otherworld, the discipline of creativity, writers' tools we love, and the power of poetry in Celtic traditions.
The Magic of the Otherworld is available wherever books are sold. Find Morpheus on hir link page or learn more about hir work, including hir tattooing practice at bansheearts.com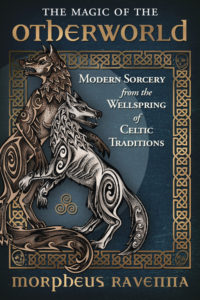 Please support Black, indigenous, queer, trans, and women-owned, local, independent bookstores.
Transcripts of all episodes are available at witchlitpod.com
Buy us a coffee (and support our work) on Ko-fi
Follow WitchLit on Instagram
Find Victoria at https://readvictoria.com and https://1000voltpress.com and on Instagram and Substack