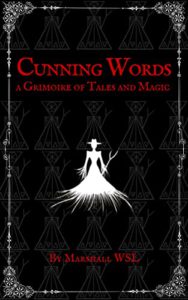 Marshall WSL joins me to talk about self-publishing his first book, the importance of creative control, and creating new folklore.
Marshall's book is available to order wherever books are sold in both paper and hardback. You can check out his LinkTree for all the socials and information on his podcast, Southern Bramble.
Please support Black, indigenous, queer, trans, and women-owned, local, independent bookstores.
Transcripts of all episodes are available at witchlitpod.com
Buy us a coffee (and support our work) on Ko-fi
Follow WitchLit on Instagram
Find Victoria at https://readvictoria.com and https://1000voltpress.com and on Instagram and Substack