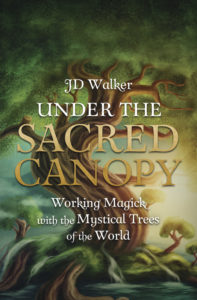 JD Walker knows plants. She's written a gardening column for thirty years and has now penned two books in which she shares her deep knowledge of the magic and lore of our botanical allies. We shared some of the commonalities of our Southern upbringings and our favorite trees.
Under the Sacred Canopy is available wherever books are sold and follow JD on Facebook.
Please support Black, indigenous, queer, trans, and women-owned, local, independent bookstores.
Transcripts of all episodes are available at witchlitpod.com
Buy us a coffee (and support our work) on Ko-fi
Follow WitchLit on Instagram
Find Victoria at https://readvictoria.com and https://1000voltpress.com and on Instagram and Substack