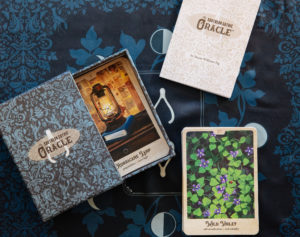 Stacey Williams-Ng and I may have talked more about growing up in the South than we did writing. But, we did talk about her beautiful oracle decks and the thought and research that goes into visual storytelling and interpretation. Come for the murder ballads and haunts and stay for the cornbread.
Find Stacey:
Website
Purchase decks and more at La Panthere Studio
Stacey Williams-Ng on IG
Southern Gothic Oracle on IG
Roses, Dust & Ashes Oracle Deck Kickstarter live now
Please support Black, indigenous, queer, trans and women-owned, and local independent bookstores.
Transcripts of all episodes are available at witchlitpod.com
Buy us a coffee (and support our work) on Ko-fi
Follow WitchLit on Instagram
Find Victoria at https://readvictoria.com and https://1000voltpress.com and on Instagram and Substack