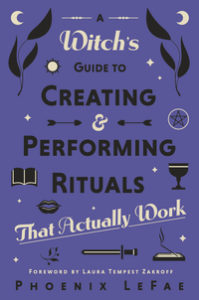 Phoenix LeFae thrives on being a busy writer, teacher, business owner, and witch. We talk about how all those pieces of her life fit together and how she has time to write. We also talk about what it means to go back and read the foundational texts of modern practice.
Oh, and come back tomorrow for a bonus episode that is also a kind of part two.
You can find Phoenix at her website or at the witchy business she owns, Milk and Honey. And on Instagram and Twitter.
Please support Black, indigenous, queer, trans, women-owned, and local, independent bookstores.
Transcripts of all episodes are available at witchlitpod.com
Buy us a coffee (and support our work) on Ko-fi
Follow WitchLit on Instagram and Twitter
Find Victoria at https://readvictoria.com and https://1000voltpress.com and on Instagram and Substack