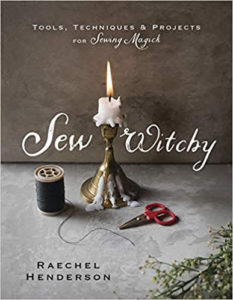 Raechel Henderson describes herself a dual class seamstress/shieldmaiden. I would add clever and funny and I hope you enjoy our discussion of weaving the magical and the mundane as much as I did.
Where to find Raechel:
Instagram
Website
Preorder The Natural Home Wheel of the Year
Please support Black, indigenous, queer, trans, women-owned, and local independent bookstores.
Transcripts of all episodes are available at witchlitpod.com
Buy us a coffee (and support our work) on Ko-fi
Follow WitchLit on Instagram and Twitter
Find Victoria at https://readvictoria.com and https://1000voltpress.com and on Instagram and Substack