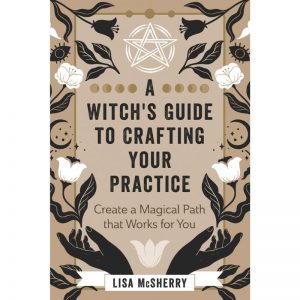 Lisa McSherry, like a lot of writers, has a lot of books in her head. We chatted about her most recent project and her writing career as a prolific but largely unknown author. I hope that changes as she has great things to say about magic and witchcraft and being in the world. 
Where to find Lisa
Websites:
www.lisamcsherry.com
www.jaguarmoon.org
Please support Black, indigenous, queer, women-owned, and local independent bookstores.
Transcripts of all episodes are available at witchlitpod.com
Buy us a coffee (and support our work) on Ko-fi
Follow WitchLit on Instagram and Twitter
Find Victoria at https://readvictoria.com and https://1000voltpress.com and on Instagram and Facebook