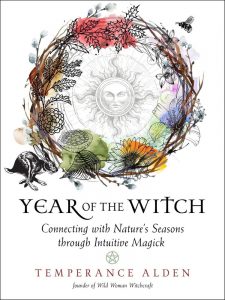 This is the last episode of season three. We'll be back in three weeks with all new interviews with witchy, pagan, and occult writers and I hope a few more surprises along the way. 
After a very serious discussion of notebooks too nice to write in, Temperance and I got to bio-regionalism in witchcraft, best ways to market your witchy books, and the strange number of people whose ashes are haunting the Haunted Mansion ride. 
A few things we mentioned:
Find Chronicle Go-To notebooks here:
The original Bunnicula ABC Weekend Specials cartoon is available on YouTube from the Museum of Classic Chicago Television.
The text Temperance mentions is Ars Moriendi (The Art of Dying Well), a pamphlet widely distributed in Europe during the plague years. 
Where to find Temperance:
Instagram
YouTube
Podcast
Books
Calendar and planner
Please support Black, indigenous, queer, women-owned, and local independent bookstores.
Transcripts of all episodes are available at witchlitpod.com
Buy us a coffee (and support our work) on Ko-fi
Follow WitchLit on Instagram and Twitter
Find Victoria at https://readvictoria.com and https://1000voltpress.com and on Instagram and Facebook