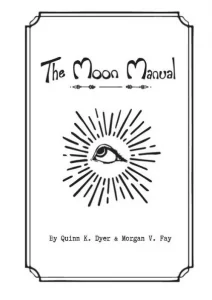 If you follow witchy creators on Instagram you've probably seen the hand-drawn, grid paper magic that is The Moon Manual. Quinn & Morgan joined me to chat melding art and writing, their not so secret fan fiction, and why everyone should spend more time looking at the night sky. 
Where to find Quinn and Morgan
Website
Instagram:
https://instagram.com/themoonmanual
https://instagram.com/morgan.v.fay
https://instagram.com/quinnkdyer
Twitter
Pinterest
Facebook
Please support Black, indigenous, queer, women-owned, and local independent bookstores.
Transcripts of all episodes are available at witchlitpod.com
Buy us a coffee (and support our work) on Ko-fi
Follow WitchLit on Instagram and Twitter
Find Victoria at https://readvictoria.com and https://1000voltpress.com and on Instagram and Facebook