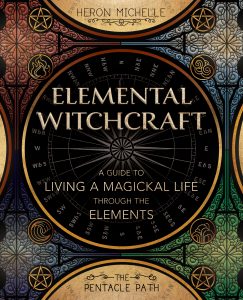 Heron Michelle's book Elemental Witchcraft offers a deep dive into a rich practice based on Western Esotericism and Hermetic philosophy. The book, like our conversation, covers origin stories, awe, and why we do the things we do in magic, and in life. 
Where to find Michelle: 
Website: heronmichelle.com
Store: sojo.com
Blog: witchonfire.com
Please support Black, indigenous, queer, women-owned, and local independent bookstores.
Transcripts of all episodes are available at witchlitpod.com
Buy us a coffee (and support our work) on Ko-fi
Follow WitchLit on Instagram and Twitter
Find Victoria at https://readvictoria.com and https://1000voltpress.com and on Instagram and Facebook