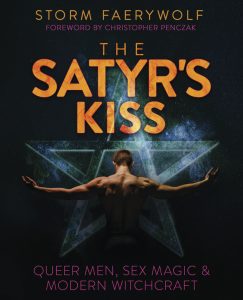 Storm Faerywolf is a very busy man. With two books out in 2022, multiple online events, an online store, a new podcast … so glad we got to wedge a chat in there to talk about the importance of naming yourself, making writing your living and the fun and not so fun parts of that, and lots of other maybe non-writing things. And of course we talked about sex.
Where to find Storm
Online:
faerywolf.com
ModernWitch.com
ModernWitchUniversity.com
DaturaTrading.com
Twitter
Facebook
Instagram
Please support Black, indigenous, queer, women-owned, and local independent bookstores.
Transcripts of all episodes are available for download
Buy us a coffee (and support our work) on Ko-fi
Follow WitchLit on Instagram and Twitter
Find Victoria at https://readvictoria.com and https://1000voltpress.com and on Instagram and Facebook
Go to wileywomen.com for special gifts and a 20% discount for WitchLit listeners thru October 31, 2022, using WitchLit20