There are a lot of witchcraft books out there about working with the four elements, but Katrina's is the only one I'm aware of that merges the western elemental tradition with Jungian archetypes. Katrina and I talk about writing, self publishing, leading a coven, doing the work, and using this elemental perspective on the archetypes to better understand ourselves (and maybe as fiction writers, our characters too).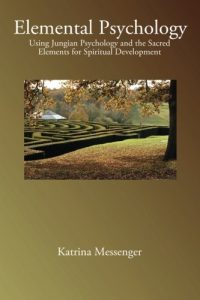 Show notes: 
Elemental Psychology and Katrina's other work is available on Amazon
Find Katrina
At her website
Please support Black, indigenous, queer and women-owned, local independent bookstores.
Transcripts of all episodes are available to download
Join us on Patreon for early access to episodes, opportunities to submit questions for guests, discounts, and more.
Follow WitchLit on Instagram and Twitter
Find Victoria at https://readvictoria.com and https://1000voltpress.com and on Instagram and Facebook