Nicholas and I chat about his book Flower Essences from the Witch's Garden. Our conversation covered the logistics of writing and researching the comprehensive reference guides he creates on multiple subjects but also how that feeds his great love of teaching. 
Show notes: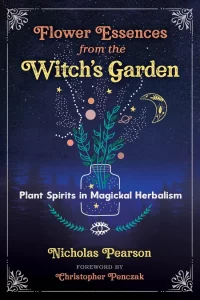 You can find Nicholas's books wherever books are sold. 
Find Nicholas
At his website
On Instagram: @theluminouspearl
Link Tree
Please support Black, indigenous, queer and women-owned, local independent bookstores.
Transcripts of all episodes are available to download
Join us on Patreon for early access to episodes, opportunities to submit questions for guests, discounts, and more.
Follow WitchLit on Instagram and Twitter
Find Victoria at https://readvictoria.com and https://1000voltpress.com and on Instagram and Facebook