Emma Kathryn was great fun to chat with. Her approach to writing, and magic, is practical and infused with her personal charm and wit. We also manage to squeeze some talk of baking — from the recipes in her book — into our chat.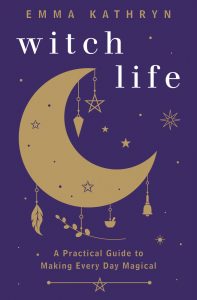 Show notes: 
Witch Life is available directly from Llewellyn or anywhere books are sold. 
Find Emma
On her podcast: Lilith's Left Hand
On her website
On Instagram: @emmakathrynwildwitch
Please support Black, indigenous, queer and women-owned, local independent bookstores.
Transcripts of all episodes are available to download
Join us on Patreon for early access to episodes, opportunities to submit questions for guests, discounts, and more.
Follow WitchLit on Instagram and Twitter
Find Victoria at https://readvictoria.com and https://1000voltpress.com and on Instagram and Facebook