Witch Lit is an idea that's found its time. Sheena Cundy's Witch Lit series features a middle aged witch living her best and most chaotic life while dealing with menopause, a young adult daughter, and a crush on the hot new vicar. Sheena is living her own best life publishing both fiction and nonfiction witch lit and writing songs for her band all while living on the glorious Essex coast. 
Show notes: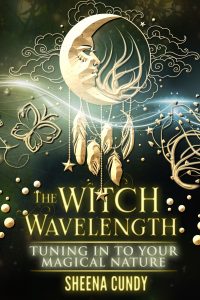 You can purchase Sheena's work anywhere books are sold including on Amazon UK
Find Sheena
Instagram
Facebook
Website
Please support Black, indigenous, queer and women-owned, local independent bookstores.
Transcripts of all episodes are available to download
Join us on Patreon for early access to episodes, opportunities to submit questions for guests, discounts, and more.
Follow WitchLit on Instagram and Twitter
Find Victoria at https://readvictoria.com and https://1000voltpress.com and on Instagram and Facebook