Ivo and I talk about all his writing being one larger work, manifesting your reality into being, the elements of magic, and the place so many pagan and witchy folks have said they'd like to see their libraries and papers go when they've moved on.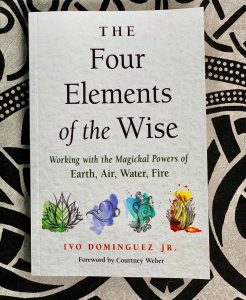 Show notes: 
The Four Elements of the Wise is available anywhere books are sold or direct from Weiser
Find Ivo
Online: www.ivodominguezjr.com
Instagram: @ivodominguezjr
Please support Black, indigenous, queer and women-owned, local independent bookstores.
Transcripts of all episodes are available to download
Join us on Patreon for early access to episodes, opportunities to submit questions for guests, discounts, and more.
Follow WitchLit on Instagram and Twitter
Find Victoria at https://readvictoria.com and https://1000voltpress.com and on Instagram and Facebook