Enfys is musician, teacher, coven leader, blogger, and publisher author. Their book Queer Qabala is out in June 2022 but you can get a preview in our conversation about juggling multiple creative outlets, wrangling the legacy of the Golden Dawn in contemporary practice and writing, of course.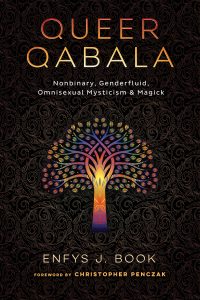 Show notes: 
You can pre-order Queer Qabala at these fine booksellers:
Llewellyn
Indiebound
Amazon
B&N
You can find Enfys
On the web:
majorarqueerna.com and
www.ohhey.gay/blog/queer-qabala and
soundcloud.com/majorarqueerna
On the socials:
instagram.com/majorarqueerna
twitter.com/majorarqueerna
facebook.com/majorarqueerna
instagram.com/enfysbook
twitter.com/enfysbook
With the Misbehavin' Maidens: misbehavinmaidens.com
Please support local bookstores.
Transcripts included for download.