Artist and author Lulu M. Sylvian writes fun, steamy romance filled with wolves, vampires, witches, and ghosts. We chat about coming to writing from an usual starting point and how maybe writing sex scenes in public or with your family watching TV nearby is maybe not the best practice.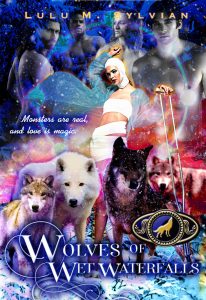 Show Notes:
Links to purchase The Wolves of Wet Waterfalls and all of Lulu's titles can be found on her website: http://lmsylvian.com/the-books/
You can find Lulu on
Facebook: www.facebook.com/lmsylvian
Instagram: www.instagram.com/lmsylvian
TikTok:  @lulumsylvian_author
BookBub: https://www.bookbub.com/profile/lulu-m-sylvian
Goodreads: https://www.goodreads.com/LuluMSylvian
Online: http://lulumsylvian.com
Newsletter: http://lulumsylvian.com/newsletter
Please support local bookstores.
Transcripts included for download.