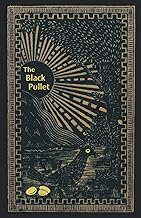 Austin Fuller & Marshall WSL from the Southern Bramble podcast joined me for a special Hallowstide episode to discuss The Black Pullet, a supposed 18th Century grimoire of treasure magic.
You can listen to Southern Bramble  anywhere you listen to podcasts and support them on Patreon. Marshall's book Cunning Words is out now and you can find him on multiple social media platforms. You can find Austin's gorgeous, witchy wares on his website, as well as information about workshops and where to find him on social media.
Ezra Rose's A Lesser Key to the Appropriation of Jewish Magic and Mysticism is available to purchase here.
Please support Black, indigenous, queer, trans, and women-owned, local, independent bookstores.
Transcripts of all episodes are available at witchlitpod.com
Buy us a coffee (and support our work) on Ko-fi
Changing Paths by Yvonne Aburrow and Conjuring the Commonplace by Laine Fuller & Cory Thomas Hutcheson are both available from 1000Volt Press or to order wherever you buy books.
Pre-order Verona Green by Victoria from all the usual places. Autographed print copies of the book will be available to order after November 14 from 1000Volt Press.
Follow WitchLit on Instagram
Find Victoria at https://readvictoria.com and https://1000voltpress.com and on Instagram and Substack