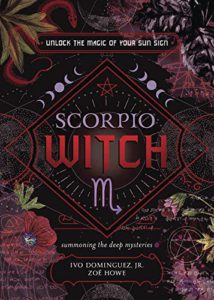 WitchLit is on a summer hiatus while we settle into our new WitchLit HQ and rather than leave a blank space in the feed, we're taking the old TV network approach and bringing you some summer reruns from our first two seasons. Today's rerelease is my conversation with Zoë Howe. We talked about her then new book Witchful Thinking. I would highly recommend her other books if you are at all into rock and roll biographies and history. She's written books about Stevie Nicks, The Jam, The Slits, Florence + the Machine, Poly Styrene, The Jesus and Mary Chain and a novel Shine on, Marquee Moon which was shortlisted for the Virginia Prize for Fiction.
Original Show Notes: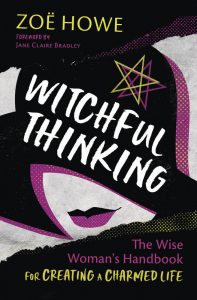 Witchful Thinking is available anywhere books are sold or direct from Llewellyn
You can find out more about Zoë's work on her website
Facebook: https://www.facebook.com/ZoeHoweBooksEtc/
Twitter: @ladyzoe2dots
Instagram: @zoe2dots_howe
Her radio show Rock and Roll Witch is on Soho Radio, and you can catch past episodes online: https://www.mixcloud.com/sohoradio/witching-hour-29112019/
Zoë and I also talk about her Marion Weinstein, Zoë's choice for her pantheon of witches.
Learn more about Marion Weinstein (1939 – 2009) "The Halloween Witch of New York" and watch her youtube channel
Please support Black, indigenous, queer, trans and women-owned, and local independent bookstores.
Transcripts of all episodes are available at witchlitpod.com
Buy us a coffee (and support our work) on Ko-fi
Follow WitchLit on Instagram
Find Victoria at https://readvictoria.com and https://1000voltpress.com and on Instagram and Substack