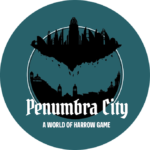 WitchLit is on a summer hiatus while we settle into our new WitchLit HQ and rather than leave a blank space in the feed, we're taking the old TV network approach and bringing you some summer reruns from our first two seasons.
Today's rerelease is my conversation with Margaret Killjoy. We talked mostly about her book A Country of Ghosts and her Danielle Caine series. Since our conversation she has published two new books We Won't Be Here Tomorrow and Escape from Incel Island. With the Strangers in a Tangled Wilderness collective, she just completed a Kickstarter for Penumbra City, a role playing game set in "a world where money has lost its luster, and it is a character's reputation with the various gangs, factions, and coalitions that determine their access to resources."  She is also busy with two podcasts: Cool People Who Did Cool Stuff, a history of organizers, activists, and anarchists, and Live Like the World Is Dying, a podcast with rotating hosts talking about community preparedness.
Original episode show notes: Margaret and I chat about her writing, and her podcasting, and her music, and anarchism, but mostly about writing and her excellent book A Country of Ghosts and the Danielle Caine series of novellas. There may have been fangirling.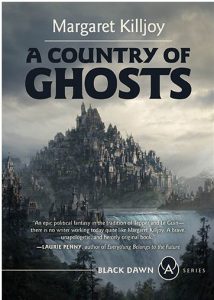 Margaret's work is available wherever books are sold. A Country of Ghosts is available directly from AKPress and you can preorder We Won't Be Here Tomorrow and Other Stories.
Find Margaret
At her website: https://birdsbeforethestorm.net
On her podcast Live Like the World Is Dying
On her other podcast Cool People Who Did Cool Stuff
On Twitter: @magpiekilljoy
Please support Black-, indigenous-, queer- and women-owned, local independent bookstores.
Transcripts of all episodes are available to download
Follow WitchLit on Instagram and Twitter
Find Victoria at https://readvictoria.com and https://1000voltpress.com and on Instagram and Facebook