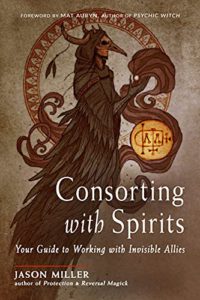 If, as a writer, you need a talk about writing as a job and making a living as someone who writes about magic, this is the episode. Jason Miller and I discuss publishing, professionalism, and coming to the understanding that money isn't unspiritual.
Find Jason's books wherever books are sold and find him at his website and on Instagram.
Please support Black, indigenous, queer, trans, and women-owned, local, independent bookstores.
Transcripts of all episodes are available at witchlitpod.com
Buy us a coffee (and support our work) on Ko-fi
Follow WitchLit on Instagram
Find Victoria at https://readvictoria.com and https://1000voltpress.com and on Instagram and Substack