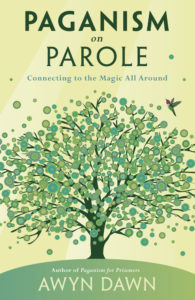 Awyn Dawn joins me in this episode to talk about the spark of conversation that lead to Paganism for Prisoners and her more recent book, Paganism on Parole. We also plot a pagan travel show, sing the praises of magical London, and discuss navigating an MFA as a published author.
Find Awyn on her website, on Instagram, Facebook, and Twitter.
Voting for this year's COVR awards has ended but you can check out the finalists on their website.
Please support Black, indigenous, queer, trans- and women-owned, and local independent bookstores.
Transcripts of all episodes are available at witchlitpod.com
Buy us a coffee (and support our work) on Ko-fi
Follow WitchLit on Instagram
Find Victoria at https://readvictoria.com and https://1000voltpress.com and on Instagram and Substack