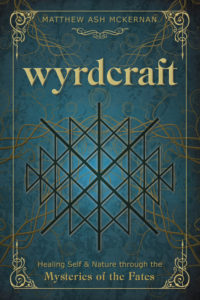 Matthew Ash McKernan, Ash, is a walker in the Wyrd along with being a psyche-therapist, dancer, and musician. In this episode he shares his wyrd and his wisdom about writing, healing, and being.
Find Ash
on his website
Facebook
Instagram
and purchase Wyrdcraft direct from Llewelyn.
Please support Black, indigenous, queer, trans, women-owned, and local independent bookstores.
Transcripts of all episodes are available at witchlitpod.com
Buy us a coffee (and support our work) on Ko-fi
Follow WitchLit on Instagram
Find Victoria at https://readvictoria.com and https://1000voltpress.com and on Instagram and Substack