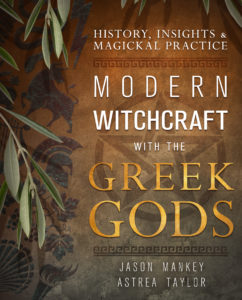 Astrea Taylor and Jason Mankey join me to talk about their new book, Modern Witchcraft with the Greek Gods. Find out which god got picked last for the dodgeball team, why it's better sometimes to have a writing partner to help drag you over the finish line, and what the tea is on getting paid for writing and all those festival appearances. 
Where to find Astrea:
Website
Instagram
Twitter
Facebook
Signed copy of the Greek Gods book
Where to find Jason:
Patreon
Website
Facebook
Please support Black, indigenous, queer, women-owned, and local independent bookstores.
Transcripts of all episodes are available at witchlitpod.com
Buy us a coffee (and support our work) on Ko-fi
Follow WitchLit on Instagram
Find Victoria at https://readvictoria.com and https://1000voltpress.com and on Instagram and Substack