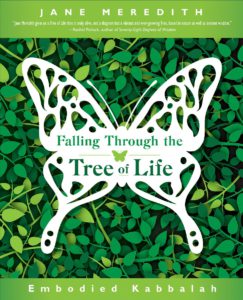 Jane Meredith shares how she balances a life of writing, in sometimes "too much isolation," with her travels for teaching and living in the world. This warm, open conversation was a joy and I hoe you enjoy listening to our conversation as much as I did recording it. 
Where to find Jane:
Purchase Falling Through the Tree of Life.
Website
Please support Black, indigenous, queer, women-owned, and local independent bookstores.
Transcripts of all episodes are available at witchlitpod.com
Buy us a coffee (and support our work) on Ko-fi
Follow WitchLit on Instagram and Twitter
Find Victoria at https://readvictoria.com and https://1000voltpress.com and on Instagram and Substack