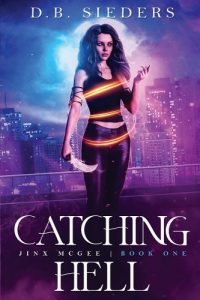 My friend D.B. Sieders and I talk finding your own process, how to write sex scenes without using words we hate, and offer each other a lot of mutual appreciation. If you don't already know D.B.'s work, I enjoy you the joy of discovery. Tiny note that there was a little bit of an issue with D.B.'s sound but you can hear her clearly. 
Where to find D.B.
Website: https://dbsieders.com/
Instagram: @dbsieders
Facebook: https://www.facebook.com/DBSieders
Please support Black, indigenous, queer, women-owned, and local independent bookstores.
Transcripts of all episodes are available at witchlitpod.com
Buy us a coffee (and support our work) on Ko-fi
Follow WitchLit on Instagram and Twitter
Find Victoria at https://readvictoria.com and https://1000voltpress.com and on Instagram and Facebook