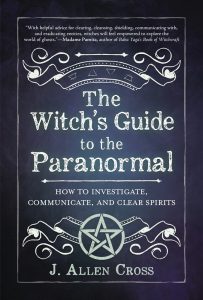 J. Allen Cross wears a lot of witchy hats but on this episode we mostly talk about his paranormal investigation work and new book on the topic. There's also a little bit about the good and bad things of being a public witch and why even us witchy types need a healthy dose of skepticism in our lives.
Where to find J. Allen 
On Instagram:  https://www.instagram.com/oregon_wood_witch
Purchase:
American Brujeria
Witch's Guide to the Paranormal
Please support Black, indigenous, queer, women-owned, and local independent bookstores.
Transcripts of all episodes are available at witchlitpod.com
Buy us a coffee (and support our work) on Ko-fi
Follow WitchLit on Instagram and Twitter
Find Victoria at https://readvictoria.com and https://1000voltpress.com and on Instagram and Facebook