Dr. Cummins and I talk about the academic and the practical in both writing and magic and how to make the academic practical. If you ever wondered what academics on either side of the pond think about magic, you can get an inside scoop here.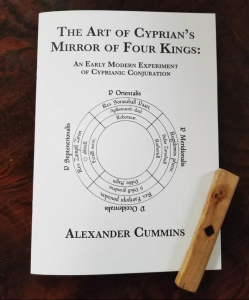 Show notes: 
You can purchase all of Dr. Cummins books wherever books are sold or directly from Hadean Press or Revelore Press
Find Dr. Cummins
At his website: https://alexandercummins.com
On Tumblr: https://grimoiresontape.tumblr.com
On Instagram: @grimoiresontape
For a class and all else: https://linktr.ee/grimoiresontape
Please support Black, indigenous, queer and women-owned, local independent bookstores.
Transcripts of all episodes are available to download
Join us on Patreon for early access to episodes, opportunities to submit questions for guests, discounts, and more.
Follow WitchLit on Instagram and Twitter
Find Victoria at https://readvictoria.com and https://1000voltpress.com and on Instagram and Facebook