If you are looking for a book on bioregional folk practice and a convo about how to shop a book you initially didn't plan to traditionally publish you've come to the right place. It was an honor for me to interview one of the founders of The Forest's Edge tradition to which I belong.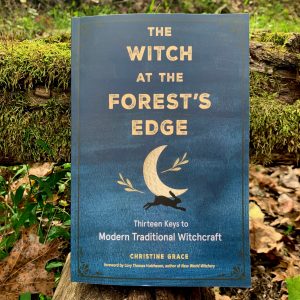 Show notes:
The Witch at the Forest's Edge is available everywhere books are sold or direct from Weiser
Find Christine
Online: christinegracebetwixt.com
Instagram: @awitchbetwixt
On your podcast app: Betwixt & Between
Please support Black, indigenous, queer and women-owned, local independent bookstores.
Transcripts of all episodes are available to download
Join us on Patreon for early access to episodes, opportunities to submit questions for guests, discounts, and more.
Follow WitchLit on Instagram and Twitter
Find Victoria at https://readvictoria.com and https://1000voltpress.com and on Instagram and Facebook