Terence's book is a timely offering and one in which I think witches, pagans, and other folk who live with depression (or anxiety) will find some comfort and validation. CW: Brief discussion of suicide.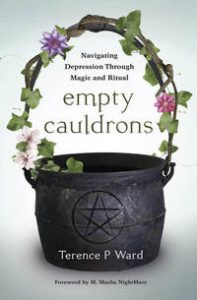 Show notes: 
Empty Cauldrons is available anywhere books are sold or direct from Llewelyn
Find Terence
Online: truepaganwarrior.com
Instagram:
@poseidonides
Please support Black, indigenous, queer and women-owned, local independent bookstores. 
Transcripts of all episodes are available to download
Join us on Patreon for early access to episodes, opportunities to submit questions for guests, discounts, and more.
Follow WitchLit on Instagram and Twitter
Find Victoria at https://readvictoria.com and https://1000voltpress.com and on Instagram and Facebook