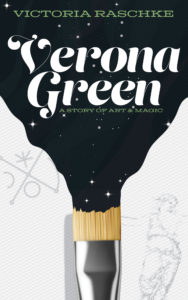 This week is a promo episode for my new book Verona Green: me reading you the first chapter.
Verona Green is available in all the usual places.
Autographed copies also available from 1000Volt Press.
Please support Black, indigenous, queer, trans, and women-owned, local, independent bookstores.
Transcripts of all episodes are available at witchlitpod.com
Buy us a coffee (and support our work) on Ko-fi
Changing Paths by Yvonne Aburrow and Conjuring the Commonplace by Laine Fuller & Cory Thomas Hutcheson are both available from 1000Volt Press or to order wherever you buy books.
Follow WitchLit on Instagram
Find Victoria at https://readvictoria.com and https://1000voltpress.com and on Instagram and Substack