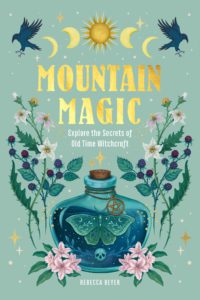 Rebecca Beyer is in many ways living the witch life dream, and she is generous with the knowledge she's gained. Her books are a treasure trove of lore and practice and living life now with the knowledge of our ancestors. Make yourself a cup of tea for this episode.
Find Rebecca
Website
Instagram
The Blood VVitch tattoo
Fever Tree at Three Hands Press (currently sold out)
Rebecca mentions Witch of the Southern Wild on TikTok
Please support Black, indigenous, queer, trans, women-owned, and local independent bookstores.
Transcripts of all episodes are available at witchlitpod.com
Buy us a coffee (and support our work) on Ko-fi
Follow WitchLit on Instagram
Find Victoria at https://readvictoria.com and https://1000voltpress.com and on Instagram