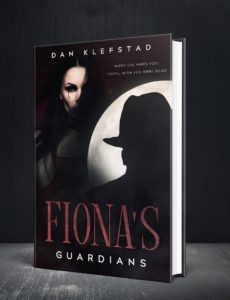 WitchLit swerves into the world of vampires. I talked with Dan Klefstad, author of Fiona's Guardians, a modern take on work/life balance, intrigue of the undead, and dealing with a killer (for a) boss. Dan has a fresh take on indie author promo and, despite the discussion of Dracula's ilk, we touch on witchcraft and magic as well.
Find Dan:
Fiona's Guardians on Bookshop.org, Amazon and Barnes & Noble 
Website
Twitter
Facebook
Please support Black, indigenous, queer, trans and women-owned, and local independent bookstores.
Transcripts of all episodes are available at witchlitpod.com
Buy us a coffee (and support our work) on Ko-fi
Follow WitchLit on Instagram and Twitter
Find Victoria at https://readvictoria.com and https://1000voltpress.com and on Instagram and Substack