Jason Mankey and I joke about making it big writing the next hot YA blockbuster series, what it's really like to write witchcraft books full time, and looking forward to festivals and conventions returning.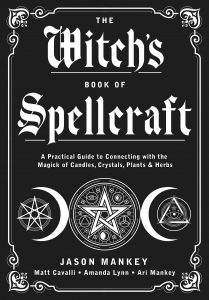 Show Notes
You can order The Witch's Book of Spellcraft and most of Jason's other titles direct from Llewellyn (https://www.llewellyn.com/author.php?author_id=4751)
You can find Jason on
Patheos Pagan: https://www.patheos.com/blogs/panmankey/
Patreon: https://www.patreon.com/panmankey
Website: https://panmankey.com
Facebook: https://www.facebook.com/jmankey
Instagram: @the_silicon_valley_witch
Twitter: @panmankey
Please support Black-, indigenous-, queer- and women-owned, local independent bookstores. 
Transcripts included for download.